September 23, 2019 | Press Releases
CFATF Work Promoted at Proliferation Financing Seminar
During a recent private-sector event, Government updated the Cayman Islands financial services industry on the Islands' counter-proliferation financing (CPF) framework, as part of the work being done to further strengthen Cayman's anti-money laundering and counter financing of terrorism (AML/CFT) regime.
At the Proliferation Financing Seminar, organised by private sector firm FTS on Tuesday, 17 September, Financial Services Minister Tara Rivers provided an overview of Government's stance towards the financing of weapons of mass destruction before Financial Reporting Authority Sanctions Coordinator Kim France went into detail on specific operational changes.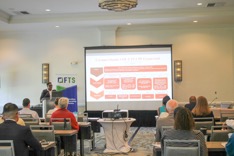 'The seminar offered a good forum to discuss the significance of CPF, and how Government is protecting against Cayman funds and our wider financial services industry being used in the creation and supply of weapons of mass destruction', Minister Rivers said.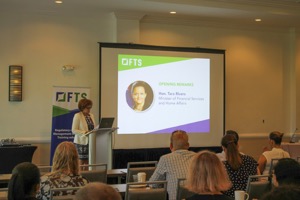 'Proliferation financing goes hand-in-hand with money laundering and terrorist activities, and the Cayman Islands Government is wholly committed to addressing these threats through enhancements to our already extensive AML/CFT/CPF regime', she said.
Informing industry of these changes is part of the work Government is taking to help address the Caribbean Financial Action Task Force (CFATF)'s March 2019 report on Cayman's AML/CFT regime. The report outlines certain recommended actions to be taken by the Cayman Islands to strengthen the AML/CFT regime. The jurisdiction is under a one-year "Observation Period" by the FATF, ending February 2020, during which it is expected to correct strategic AML/CFT deficiencies.
-end-
© 2019 Cayman Islands Ministry of Financial Services and Home Affairs. All rights reserved.